System Integration
All-in-one solution from one source
Complex investment decisions? Transparency of a fixed-price quotation for budget planning? Costs and risks must be minimized - especially in large-scale projects. We assist our customers to focus on deadlines and budgets, and not get lost in technical details. As an experienced system integrator with a broad level of expertise in the field of special-purpose machinery manufacture, we at thyssenkrupp System Engineering assume layout, process and overall installation planning for our customers in the aircraft industry.
Our team, of engineers from different specialist disciplines, supports the customers in their projects, and takes on responsibility from planning and coordinating on-schedule procurement and integration to commissioning of technically sophisticated system along the entire value- chain. This includes the integration of all production resources, their master control systems, as well as niche and key technologies.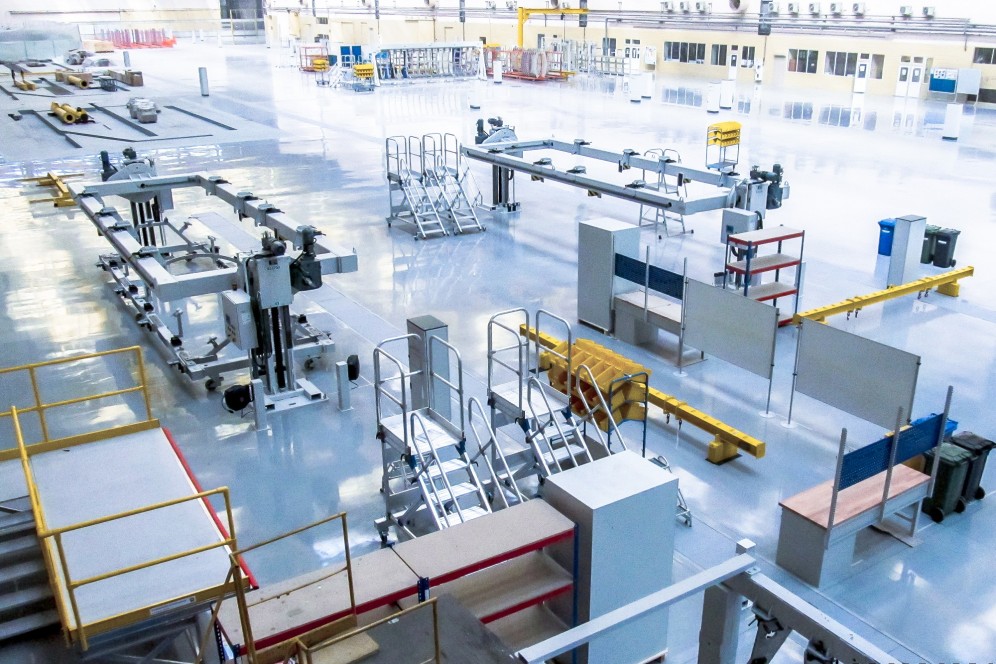 To live up to the expectations of our discerning customers, we leverage our technology and process expertize, paired with our know-how in project and supplier management. Our interdisciplinary project teams are frequently made up of employees who have relevant expertize and in many cases contribute intercultural experience from transnational projects. We align ourselves closely to the PMI standards in project management in order to meet the high standards of our customers as well as of ourselves. DIN/ISO 9001 recertification every year attests to this.
Embedded within the economic stability of the thyssenkrupp group, we are a reliable partner in large-scale international and cross-border projects valued upward of €100 million. We are able here to realize some parts of project work through our thyssenkrupp System Engineering affiliates based locally. We round off our turnkey product offering with planning, technical feasibility studies, training of technical personnel, assistance with production and our after-sales service.