Modular Assembly Stations
Standardization and efficiency are the goals
The production of lithium-ion cells and supercapacitors entails many new challenges - product and volume flexibility, speedy conversion times, the option for different model lines, and all that with simultaneous cost efficiency. Our key to success is the deployment of proven, standard components which can be assembled and built in a flexible manner.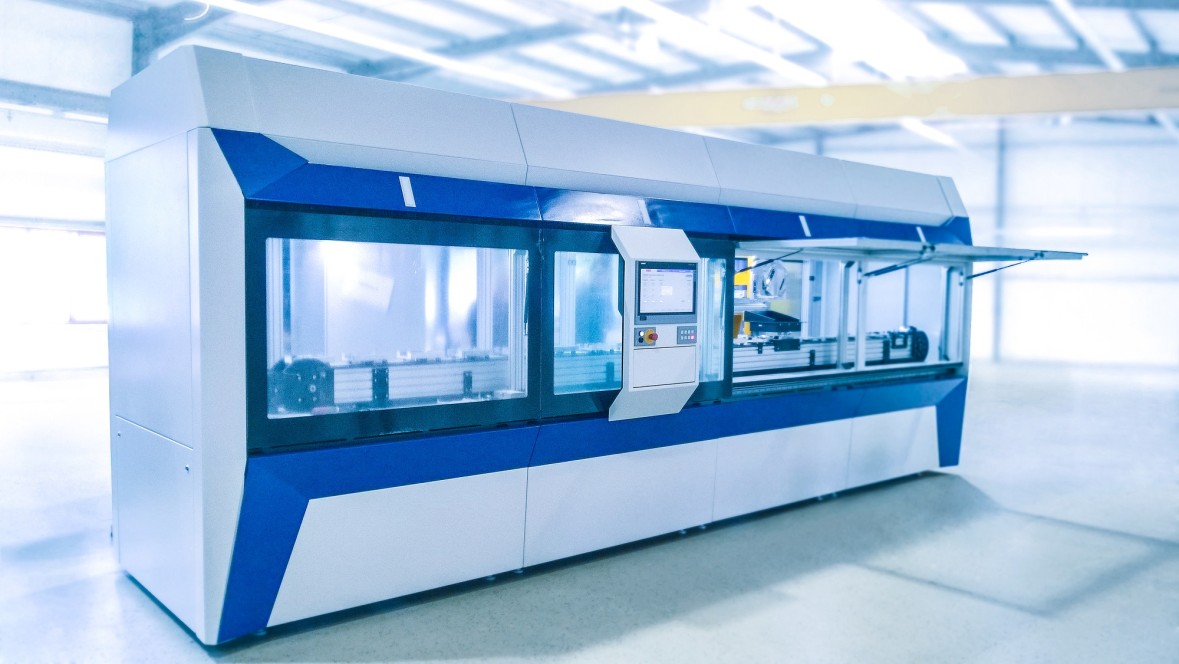 thyssenkrupp System Engineering provides the ability to install production processes in standardized installation cells. This results in an array of benefits - optimized build times, standardized maintenance, compact transportation and optimized costs to name just some of the best examples.
With our solution, up to four modules can be combined into one unit. Equipped with the suitable in-house developed transport system, the component change can be completed in less than one second.
The modular installation stations can be combined individually with standardized interfaces. Media lines such as pneumatics, controller and energy supply are always positioned the same below the processing level. This means the stations can be converted and recombined without problem.
Depending on the process or customer requirements, the enclosure can be made standard transparent, optically representative or safe for laser light. The processing environment can be adjusted depending on specific room conditions (such as climate and purity).